About Us
Our Mission
To create an avenue for our artistic expression that one can drink and enjoy, and to promote artisan handcrafted winemaking.
From our family to your family.
Through Muscardini Cellars, the Muscardini family shares their zest for life and profound appreciation for the fruit of the vine with the Muscardini Cellars artisan wines. The mission of Muscardini Cellars is to culminate the knowledge, tradition and respect of more than a century of family experience in the industry with wines that artfully capture flavor and spirit.
Location
Muscardini Cellars graces Sonoma Valley's (Valley of the Moon) Monte Terra with its estate grape vines, family home and barrel room. You are welcome to visit us in our Kenwood tasting room; meanwhile, enjoy the photos here online. Sonoma County is world renowned for its microclimates and weather conditions ideal for winemaking.
---
History of Muscardini Cellars
by Michael Muscardini
Let's start in Italy, 1892, when my grandfather, Emilio Alchera, was born in the village of Calliano, just outside of the city of Asti in the Piemonte region. Emilio came to America in 1909 via Ellis Island in New York. After heading to the West Coast by train to meet his two brothers, Antonio and Louis, he settled in San Francisco.
Emilio began his living in California by helping to dig the Caldecott Tunnel, which connects the East Bay to Contra Costa County. After saving his money, he began to buy and run corner grocery stores where he sold fine bulk wines, and in his spare time made a red table wine for the family. His business would eventually become the "St. Helena Napa Valley Wine Company."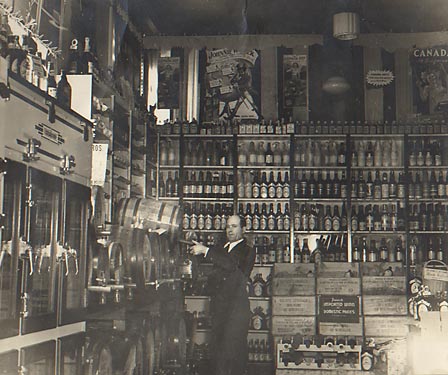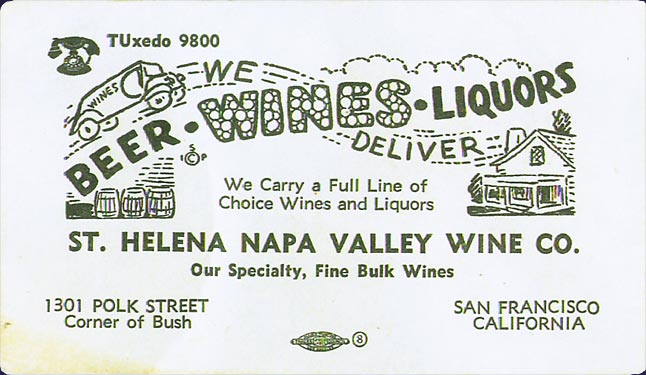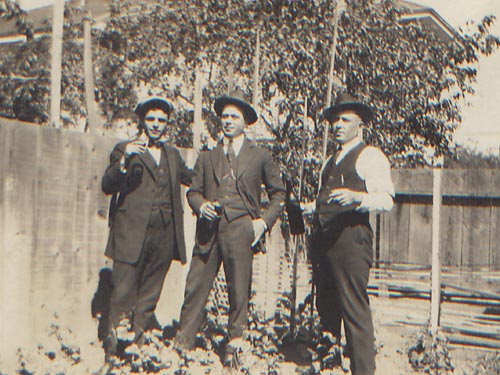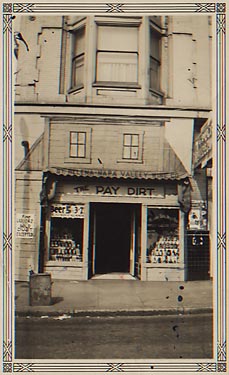 ---
It has taken me some time to finally continue and expand upon my grandfather's tradition in winemaking, but after owning and managing a construction company, Creative Spaces, for 27 years, the time was right. With family and friends, and blessed by Monsignor O'Hara from St. Leo's Church, I planted our first Sangiovese vines in May of 2000.
As the grapes grew, my son, Gian Carlo, and I built our family home at "Monte Terra." After moving into our new home on May 12, 2001, I began to study winemaking from two local winemakers, and took numerous related courses at UC Davis and Sonoma State University.
With our Sangiovese grapes ready to harvest in 2002, I took our first crop and my new winemaking knowledge and jumped in with both feet (less shoes). Now, with a number of harvests from both Monte Terra and other growers ~ some of the best in Sonoma County ~ behind me, I had honed my skills and won numerous awards, including two Best of Class awards and two Best of Show for my organically grown Sangiovese.
With winemaking in my blood, I asked the question, "Does the world need another winery?" And I thought, "Perhaps not, but the world does need to taste my wine."
September 2005 was our first custom crush at Wellington Vineyards in Sonoma Valley. We plan to make about 200-300 cases each of a 100% Syrah grape grown by our friends Unti Vineyards in Dry Creek Valley, a 100% Sangiovese grape grown by Merlo Vineyards in upper Dry Creek Valley, a Cabernet Sauvignon grown next door to our home, and a very special blend made in super Tuscan style – 65% Sangiovese, 20% Cabernet Sauvignon and 15% Syrah. All four are barrel aging for 12 months in French and American oak.
From my family to your family, drink and enjoy, for life is short and wine is alive.
Michael Muscardini
Muscardini Cellars
Bottled with love, for the joy of living.