August 8, 2018 | Wine | Karen Hannah
Pairin' with Karen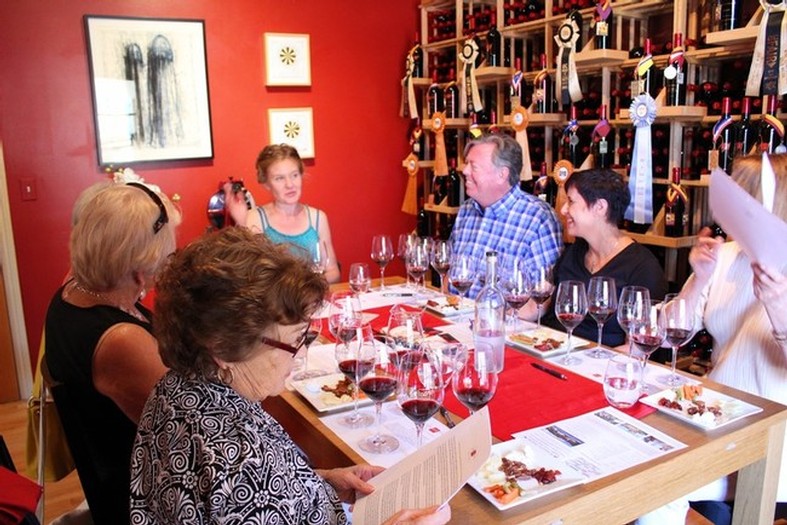 Each session will occur on a select Saturday or Sunday of the month (see below for the calendar of dates) and lasting around 90min. In that timeframe, Karen will be working intimately with groups of up to eight folks at a time, all coming together to learn more about pairing and receive personalized one-on-one attention on understanding their palates more.
The experience will be divided into two forms of pairing exploration. The first half will be an exploration of the wine alone followed by a fun open and relaxed pairing where you will be presented with a selection of small food items all chosen for their "pair-ability" with the varietal being focused on.
Since all items are designed to pair with any of the wines you'll be enjoying, you will be testing which pair best according to your palate. This means you'll be exploring your own personal sensitivity to tannin, acid and fruit in order to learn what works best for you. In the second part of the experience, Karen will be presenting you with several bites she's built using at least one of the food items you began with so that you have a pairable foundation to explore further from!
2018 Pairing Dates
August 18th and 19th - Mellowing Out with Merlot
September 15th and 16th - Cutting into Cabernet
October 20th and 21st - Treasuring Tesoro
November 24th and 25th - No Holds Barbera!
December 8th and 9th - Seasonable Syrah
January 12th & 13th - Treasuring Tesoro
January 19th & 20th - Treasuring Tesoro
February 9th &10th - Wine & Chocolate
February 16 & 17th - Wine & Chocolate
The Fine Print
This is an intimate experience with a select number of seats available in each session, no more than 8 people per session.
Each Food & Wine Pairing Experience will last approximately 90 minutes. Reservations are Required.
$45 per person for general public | $35 per person for wine club members
*Fees are waived with a purchase of $100 or more per person
Please email Karen at wineclub@muscardinicellars to reserve limited spots that are filling up fast!
Comments
Commenting has been turned off.