September 20, 2018 | Wine | Karen Hannah
Harvest, Bill Sanderson and Family at Muscardini Cellars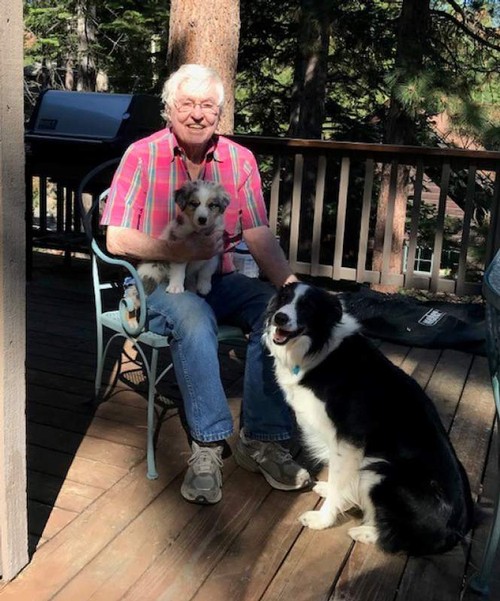 As we begin to slowly bring in fruit from each harvest, we not only celebrate what we have been given at Muscardini, but we celebrate how we got here – the labor that went into the cultivation of the fruit - and that cannot be said without considering the grower behind that fruit. And so, when a grape grower in the world passes suddenly, we cannot help but be humbled, knowing how each harvest is really a reflection of all the years that that grower put into the vineyard – as it is both a life lived and living at the same time.
Bill Sanderson is one of those very special and potentially lesser-sung growers in Sonoma and he recently passed this August, right before the year's harvest was to begin. Bill has been very important to Muscardini for many years and especially to Michael Muscardini himself, who was also once a grower for his own fruit that connected him with other small-production growers in the Sonoma Valley. We have had the good fortune to receive fruit from Bill's vineyard for many years now, lending us some of the most approachable and elegantly tannic Cabernet Sauvignon from Bill's Madrone Ridge Vineyard that he lovingly planted in 1996, thereby fulfilling a lifelong dream of tending to a vineyard. For Michael, Bill's zest for life mirrors his own: "Bill was an inspiration to me. He had a commitment to life and it was at full vibrato, making his one of the best Cabernet growers in Sonoma Valley. They say great wine is made in the vineyard, and that was what I could always count on him to do."
For those of us who know Michael well, we know he values relationships in the wine industry above all else – and he values them as he would family, for they are one and the same to him. For us at the tasting room at Muscardini Cellars, our "family" is our guests that we see and the wine club members we have and we seat those relationships at the same table as our growers. As a winery known for bringing in and sustaining locals, our longest-standing members have been with us for both the quality and distinctiveness of the wine and the relationship they have with our family, namely Michael, who is always there to connect with members who suffer personal losses of their own, such as Ann Wiklund who recently lost her beloved husband, Pete, a longtime member and personal friend of Michael's as well.
Harvest then, for us at Muscardini Cellars, cannot be considered without the word gratitude – gratitude for both the fruit and for the people behind that fruit, making harvest truly a familial celebration.
Comments
Commenting has been turned off.