November 11, 2020 | Wine | Natalie Owdom
Italian Wines for Thanksgiving Time
Wine is special in the way it brings people together to make wonderful memories. And although our holidays may look different this year, it's still the time of year for 'table fellowship' and we'd be honored to be a part of your holiday gatherings and gifting.
Share Muscardini Cellars and a slice of Sonoma with your friends, family and colleagues. Whatever your holiday needs are, our family is here to help yours enjoy a wonderful holiday season filled with joy, laughter, and plenty of wine.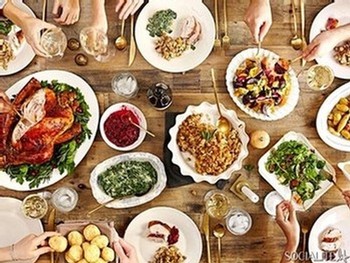 Branch out from your typical go-to wines for Thanksgiving and pair your feast with something familiar and delicious - whimsical enough that any of your guests will appreciate it, but thoughtful enough that anyone who really loves wine will be satisfied.
RED: The first choice is solid ― possibly brilliant: With bright cherry and cranberry flavors over rich spices and the perfect balance of acid and tannin, our 2017 BARBERA from Pauli Ranch can do right by almost all the exuberant side dishes a turkey requires. Our team's second choice and Michael Muscardini's personal pairing selection is our smooth-textured 2017 TESORO. With nice supple tannins and rich flavors of cherry, cassis, and roasted plum; this versatile crowd-pleasing wine is sure to be a hit at your table.
WHITE: This can be a puzzler, especially if you're considering a buttery, oaky Chardonnay. And the trouble with the "I'll drink what I like no matter what's on the table" approach is that there is just so much on the table ― herby gravy, tangy cranberry sauce, savory dressing... All of that will kill an oaky Chardonnay, even if it could stand tall with bare turkey. For this reason, we recommend serving our 2019 ROSATO di Sangiovese your white wine lovers will happily enjoy. The tangy acidity and dry finish make this wine a perfect pairing for your Thanksgiving feast.

Comments
Commenting has been turned off.