July 6, 2018 | Wine | Natalie Owdom
You Say Goodbye & I Say Hello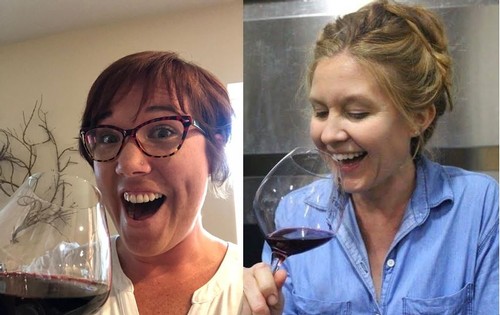 On behalf of Michael Muscardini and the rest of our Muscardini Cellars Team, I'd like to introduce the newest member of our team and our new Wine Club Manager, Karen Hannah.
Karen Hannah recently served as a sales representative for a small California based wholesaler and importer of cool boutique and limited-production wines from around the world. She has been living in San Francisco serving in the greater Bay Area, and has promoted the Muscardini Cellars brand with a deep sense of appreciation and respect. Her passion for cultivating and sustaining relationships spoke to Michael Muscardini as well as her vast knowledge of wine.
Karen is originally from Santa Maria, a small agriculturally-based town on the Central Coast, but living in San Francisco for many years, she has longed to get back to similar roots by way of Sonoma. "Being the middle child of a large family, the need to help others feel comfortable and accepted has always come naturally to me. There has been a common thread in what I have done throughout my life – be it teaching poetry or ESL to students, publishing other writers' work, brokering winemakers' wines or learning about customers' wine interests, and that is making sure others' voices are heard, cared for and respected."
With all of Karen's experience and skills in building relationships, we knew she would be a great fit for our team and the Muscardini Cellars brand. Her prior experience working with wine club members and developing membership benefits for a small winery in San Francisco in addition to her working the front lines with small wine shops and restaurants has helped her thrive in the wine industry along with her passion for hospitality and learning each customer's unique palate. Be sure to ask her about her years of harvest experience and personal winemaking adventures, too!
Karen will be taking over managing our wine club from Meghan Miller who is moving to Idaho with her husband Craig, as he has accepted a position at the University of Idaho as the newest Professor of Acting and Directing. Meghan is very sad to leave her wonderful community in Sonoma County and all of our wonderful wine club members she has gotten to know during her time at Muscardini Cellars. Meghan is excited to start a new chapter of her life and yes, there are a few wineries in Idaho. She will continue with her work in the wine industry and plans to work towards her MBA. You can expect to see her back at Muscardini Cellars from time to time with Rosato in hand.
Please join us on Saturday, July 7th from 4:00 PM to 8:00 PM to say Goodbye to Meghan and Hello to Karen!
Cheers,
Natalie Owdom
Director of Sales & Marketing
Muscardini Cellars

Comments
Commenting has been turned off.